Here you can download the Personality Profile Test as indicated in the column of your local newspaper. You will need The Acrobat Reader to view it and print it correctly on your printer. If you do not have Acrobat Reader it is free on the Adobe Internet site. Get the latest version for your computer by following the appropriate links on our home page (see link below if needed).
The Canine Personality Profile Test
Cheers and Good Luck!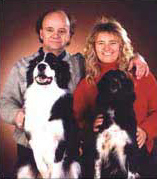 Jim & Darr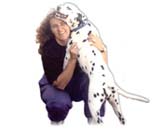 Once you are sure you have the Free Acrobat Reader, you can download many other interesting information documents on dogs and training here on our site. Just go back to the main page and follow any interesting links.
The Canine Personality Profile Test